Have you ever had to use Wix or WordPress for a project? If not, let me tell you, neither are really what you expect. Wix is a lot cooler and more user-friendly than most people give it credit for. And WordPress actually has a bit of a learning curve to it for those who are not overly tech-savvy.
Do you find yourself having to choose between Wix and WordPress often? This is starting to happen to me a lot lately… I'm just finishing up a project for a client who insisted I completed the website in Wix. Originally I was able to convince him that I could do it in WordPress, mainly because I have expertise in it.
No need to re-invent the wheel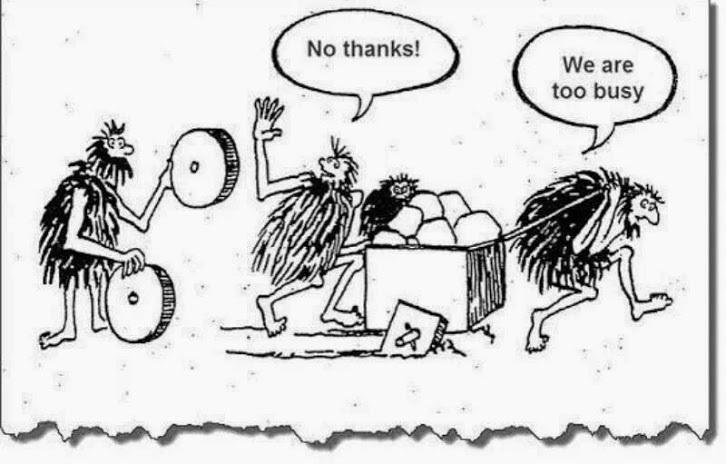 Maybe a month before the deadline I was chipping away at a brand new theme for his WordPress website I was developing. Then it dawned on me to just try to give it a go at Wix. This was when I discovered a beauty in website builders.
I realized if I could get his site going on Wix, it'd probably just be a lot easier for him to manage on his own after I hand it off.
I've always been the type of person who enjoyed programming things from scratch. Buuuuut that's the old way of doing things now.
With all of the frameworks currently available, and still ever-growing, it'd be extremely detrimental to go the route of programming from scratch unless you are in a discovery phase or purely experimenting.
Time-wise for your clients, you're better off finding a framework that works best for the project and then taking it from there.
Wix for the designers, portfolio sites, and light websites with no scaling
Wix is an extremely user-friendly interface and I think that's its main selling point. It makes creating a standard website incredibly easy. The only problem is that you have to pay for added features, as well as to remove Wix ads.
Also, if you ever planned to expand your business on the web through e-commerce or a comprehensive blog, migrating away from Wix is not going to be easy. Wix makes it difficult to export information out of its platform.
I bring up migrating because if you end up getting more ever-changing and updating content, your Wix site is going to slow down. This is why Wix is best for small sites, or portfolio sites that stay static most of the time. Save for the occasional time you want to replace a project with a new one, or update your existing ones.
When you should use Wix
Portfolio websites
Any kind of website to showcase visual material you already have
When the project doesn't need many dynamic features, and the website is mostly static information
You plan on staying with Wix, FOREVER!
You're a designer, and not a programmer
There's budget for paying for ad removal and added features for the site
Your client is not tech-savvy and is going to be the one taking ownership of the site once you deliver it
WordPress for the developers, for the content-rich, and endless free features
WordPress has 61% of the marketshare. More than all of its competitors combined. In other words it's most widely used on the internet.
I've been dabbling in WordPress since it came to be 10 years ago. I liked it because I was just learning PHP at the time as well, and found it to be fun to dabble in alongside with school. 🤓
But WordPress has all of its own predefined hooks and functions now. And after 10 years. The definitions and examples are so well-documented on their site that you can learn how to theme without really needing to look elsewhere for help.
The downside to WordPress when comparing it to Wix is that there is a steeper learning curve if you're trying to develop a website from scratch. If you have a designed mockup, a lot of WordPress devs will look for a theme that looks similar, and then create a child theme based off of it to start. WordPress comes out every year with a handy "starter" theme. It comes as a default theme with their latest build.
Theming from scratch is possible, but it will take more time out of your project.
Free vs. paid
However, WordPress has all of the nice things that Wix can't offer in an effective and affordable way. Yes, if you want WordPress, you do need to have your own hosting platform to install it on, which does cost money. Similar to Wix.
You can also get a free WordPress blog from the WordPress site itself (but it has ads in it until you decide to pay for them to go away). That's probably the easiest way if you're looking for a basic blog without much need for branding.
But, I digress…
When you should use WordPress
Your content is ever-changing, ever-growing, and rich in different types of media
You need flexibility with most areas of your site, and/or you're running a lot of your business on your site
Blog and e-commerce websites
End users are a larger team of people and need to manipulate different areas of the site at once
Added features are required on a budget/no cost – most basic WordPress plugins are free
Conclusion
So, all in all, I have had decent experiences with both Wix and WordPress. I've had my share of equal frustrations between both of them as well.
Reinventing the wheel by programming something from scratch is only good if you're experimenting or in discovery. It would be hugely detrimental time-wise to do that for a client's project.
WordPress is great for: developers, larger teams, blog/e-commerce sites, low-budget for more features. There's endless amounts of documentation online, so if you are a beginner, there are plenty of places to help you get started.
Wix is great for: designers, portfolio websites, light websites whose content is not always changing. Make sure you have a plan for scaling up if you plan to from Wix.
My biggest takeaway from learning to use Wix is that it would be a good idea to continue learning about different platforms to suit future clients' needs. Technology is changing constantly and it's important not to leave new areas unexplored just because you're already good at one. WordPress isn't exactly going anywhere, but the more options that come out, the more differing preferences your future clients will have.